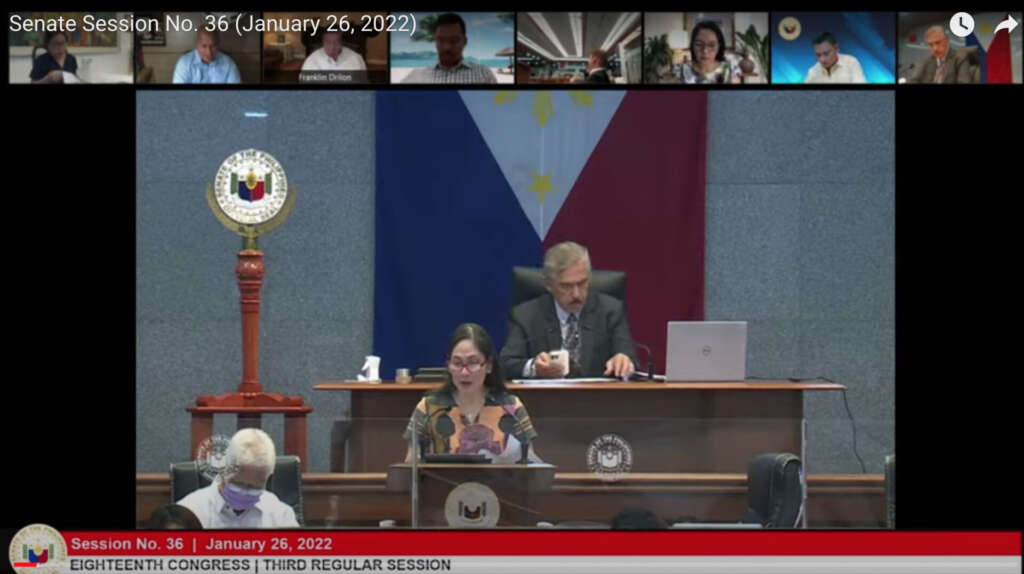 The Philippine Senate adjourned yesterday without tackling the controversial mega trade & investment agreement. While deliberations are set to resume when the Senate reconvenes in late May, this temporary respite is a welcome development and a small victory for farmers, fishers, workers and trade justice advocates, who have stepped up their efforts over the last few months to raise public debate not just on RCEP but on the  soundness of economic liberalization policies being aggressively pushed by the Duterte administration.
The agriculture stakeholders and workers have loudly spoken about the possible threats to livelihoods and jobs. At least for the time being, it seems the Senate has taken the side of caution and heeded the demand of the stakeholders.
The urgent task now is to sustain the momentum of generating more public support for the Reject RCEP call. Trade Justice Pilipinas will work with various stakeholders to organize more local discussions on RCEP and broader economic policies,  help amplify the demands of grassroots movements, and raise the level of public discourse on these issues.
We will likewise support efforts to make RCEP,  trade and investment related issues critical election issues.
We call on the relevant departments such as the Departments of Agriculture and Trade to make use of this time to undertake meaningful consultations with affected sectors for them to understand that there are real lives and livelihoods at stake. They should not blindly follow the liberalization framework and depend on the market to correct itself.  The voices of opposition to the RCEP are proof that the government has failed to do its basic function of consulting with these sectors and ensuring that their demands form the backbone of the negotiating positions. #
Contact: Joseph Purugganan- [email protected]