Manila–Around 500 activists from the Philippines and around Asia held a protest action, 21 April 2017, at the Asian Development Bank in Manila calling for an end to ADB immunity.
The protestors marched on Metro Manila's main highway, EDSA, to the ADB headquarters where a short program ensued in the presence of a phalanx of riot policemen.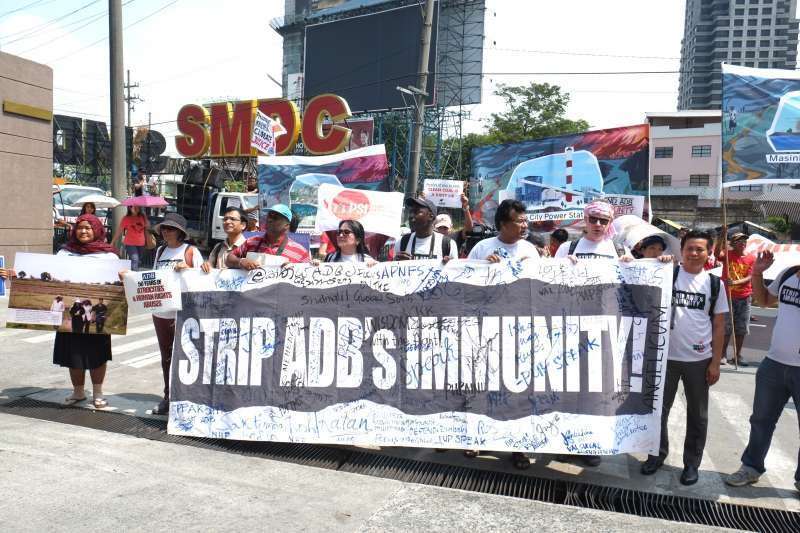 "50 years is enough, ADB out of Asia Now" resonated throughout the action as chant of the protestors and in the speeches of campaigners.
Shaktiman Ghosh, representing the National Hawkers Federation, one of the largest people's movements in India, assailed the ADB for pushing policies and projects that have destroyed the environment and increased the vulnerabilities of poor people. Chinara Aitbev from the youth movement 'Nash Vek" of the Kyrgyz Republic talked about the displacement of communities and problems related to resettlement programs with ADB projects like the Central Asia Regional Economic Corridor transport project.
Joseph Purugganan of Focus on the Global South expressed solidarity with the campaign to bring down the wall of ADB immunity that has allowed the bank to deny its culpability in atrocities and other human rights abuses linked to its policies and projects.
Aaron Pedrosa of SANLAKAS lambasted the ADB as an anti-development bank that has created more poverty and inequality, and environmental destruction across Asia and the globe in the course of its five-decade long history. Khevin Yu of the Philippine Movement for Climate Justice (PMCJ) for his part called out the ADB for its support to coal and dirty energy projects.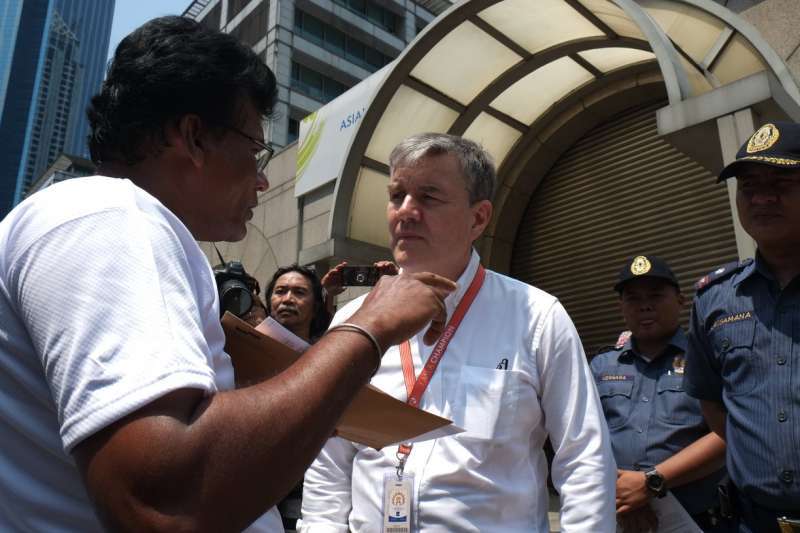 ​The protest ended with the handing over to ADB officials of a copy of the statement on challenging ADB's immunity by NGO Forum on the ADB.