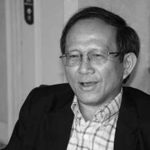 Surichai Wun'Gaeo (Co-Chair)
Rotary Centre for Peace and Conflict Studies, Thailand
Professor Emeritus of Sociology Surichai Wun'gaeo is currently Director at Center for Peace and Conflict Studies, Chulalongkorn University. After finishing his post-graduate studies at University of Tokyo, he has successively held various academic posts including Director, Chulalongkorn University Social Research Institute and visiting professorships at various universities including Hitotsubashi, University of Illinois-UC and Humbolt. He has been Professor of Sociology, Chulalongkorn University, since 2009. Ajarn Surichai is the current chair of Focus' Board.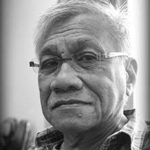 Walden Bello (Co-Chair)
Focus on the Global South, Philippines
Walden Bello is a senior analyst, and he co-founded Focus in 1995 with UNDP Senior Advisor Kamal Malhotra. Until recently, he was a representative to Congress in the Republic of the Philippines. A 2003 recipient of the prestigious Right Livelihood Award (the "Alternative Nobel Prize"), Walden is considered the most respected anti-globalization thinker in Asia by the Belgian newspaper Le Soir.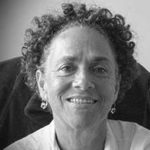 Mercia Andrews
Trust for Community Outreach and Education, South Africa
Mercia Andrews began her professional life as a teacher. She then moved to work in Non Government Organizations (NGO's) where she established herself as an activist working with Labour and Community Outreach, the South African Domestic Workers' Union and the Trust for Community Outreach & Education, where is currently working as a Director. Mercia has committed her life to social service concerned with health and socio-economic issues.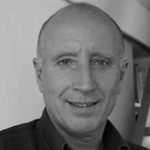 Christophe Aguiton
Attac France, Paris
Christophe Aguiton is a French alter-globalization activist and a board member of Focus on the Global South. In the 1980s Christophe Aguiton co-founded the union Solidarity, Unity, Democracy (SUD). He is also a co-founder of Attac France, and a member of the International Council of the World Social Forum.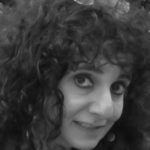 Robin Broad
Professor of Development, School of International Service, American University, Washington, D.C.
Robin Broad has co-founded coalitions — including International Allies of the Roundtable Against Mining in El Salvador and the Philippine Development Forum — that link civil-society organizations from development, environment, human rights and other organizations with practitioners and activists. She has served or is serving on the boards of directors of Focus on the Global South, Earthworks, Goodweave (formerly Rugmark), the Bank Information Center, and Food First and is currently a Fellow at the Vermont Law School and the Samdhana Institute.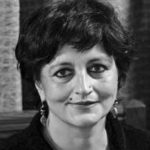 Seema Mustafa
Centre for Policy Analysis, India
Seema is the Editor-in-Chief of The Citizen, India's first independent online daily newspaper in English. She is also the Director of the Centre for Policy Analysis (CPA), an independent and non-profit policy research centre based in New Delhi and a board member of Focus on the Global South. Seema is a senior journalist who has worked in and edited several newspapers, including Patriot, Indian Express, The Telegraph, Economic Times and Asian Age. She was also with the News X channel as their National Affairs Editor. She has covered conflict in both India and abroad, and writes extensively on politics. She has authored two books V.P.Singh: The Lonely Messiah; and more recently Azadi's Daughter. She has edited a book of essays on Journalism: Ethics and Responsibilities.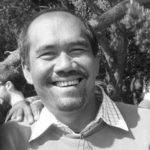 Indra Lubis
La Via Campesina, Indonesia
Indra Lubis is an Associate Researcher at Land Research and Action Network (LRAN) International and Expert Staff at Ministry of Village, Under-develop Region and Transmigration, Indonesia.  He is also representing MoV as a member of the Agrarian Reform and Rural Development Task Force to Presidential Staff Office of Indonesia. He is the Founder and member of West Sumatera Peasant Union (Serikat Petani Sumatera Barat) and Association for Political Economy Indonesia (Asosisasi Ekonomi Politik Indonesia -AEPI), and also the member of various international Organizations.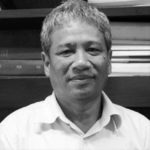 Dr Prapart Pintobtang
Chulalongkorn University Social Research Institute (CUSRI), Thailand
Associate Professor Prapart Pintobtang is currently the Director of CUSRI. He has held various academic posts including Deputy Director of Community and Social Development Division at the Thailand Research Fund (TRF), and at Chulalongkorn University, Curriculum Director of Politics and Governance, Head of Department (Governance), and Deputy Director of Social Development Study Centre. His wide range of academic interests have prioritised studies with the rural poor and peasants; and includes human rights to natural resources, community rights and welfare, political economy and social change, participatory politics and development, moral economy, political behaviour, peoples' movements on the environment and land policy, and social safety net.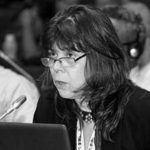 Silvia Ribeiro
ETC Group, Mexico
Silvia Ribeiro is the Latin America Director for ETC group. She has a background as a journalist and environmental campaigner in Uruguay, Brazil and Sweden. She has extensive experience in social and environmental advocacy. As a civil society representative, she has attended and followed the negotiations of several of United Nations environmental treaties. She has also been an invited speaker at many civil society events around the world speaking on transgenic and other new technologies, corporate concentration, intellectual property, indigenous and farmers' rights. Silvia has also produced a number of articles related to these issues, that have been published in Latin American, European and North American magazines and papers, as well as chapters in several books.